Paranormal Information and History
< Return to the Paranormal Encyclopedia
The following is a listing of some miscellaneous posts about paranormal and ghost hunting history that we have posted on our social media pages in the past. It is a rather random collection of interesting facts about paranormal history and research.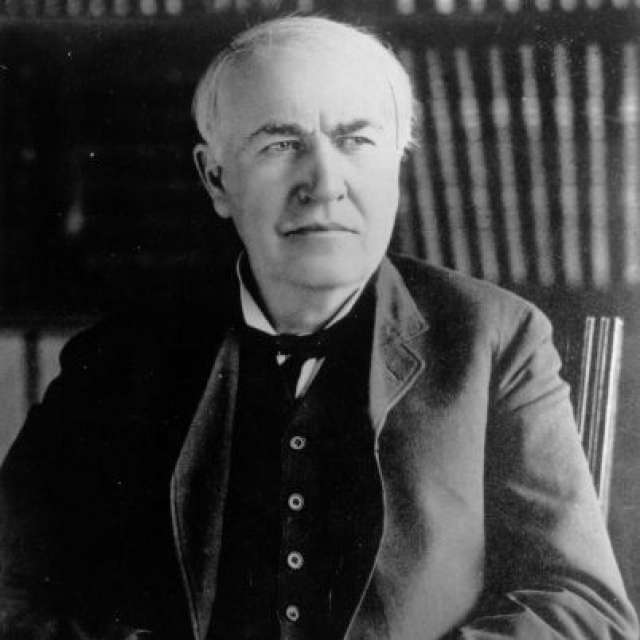 Electronic Voice Phenomena (EVP) are paranormal audible events of unknown origin, which can be heard and captured in recordings on various types of electronic recording apparatus. The phenomenon has been captured using radios, televisions, tape recorders, telephones and answering machines, film, and a variety of digital equipment. Interest in EVP began in the 1920s, when Thomas Edison suggested the possibility of constructing a machine to communicate with the dead. "It is possible to construct an apparatus," he said in an interview in Scientific American, "which will be so delicate that if there are personalities in another existence or sphere who wish to get in touch with us in this existence or sphere, this apparatus will at least give them a better opportunity to express themselves than the tilting tables and rapping and Ouija boards and mediums and the other crude methods now purported to be the only means of communication."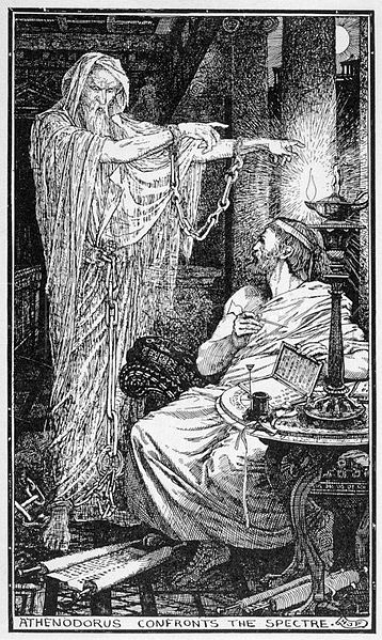 One of the earliest known ghost "sightings" in the west took place in Athens, Greece. Pliny the Younger (c. 63 - 113 AD) described it in a letter to Licinius Sura: Athenodoros Cananites (c. 74 BC - 7 AD), a Stoic philosopher, decided to rent a large, Athenian house, to investigate widespread rumors that it was haunted. Athenodoros staked out at the house that night, and, sure enough, a disheveled, aged spectre, bound at feet and hands with rattling chains, eventually "appeared". The spirit then beckoned for Athenodoros to follow him; Athenodoros complied, but the ghost soon vanished. The philosopher marked the spot where the old man had disappeared, and, on the next day, advised the magistrates to dig there. The man's shackled bones were reportedly uncovered three years later. After a proper burial, the hauntings ceased.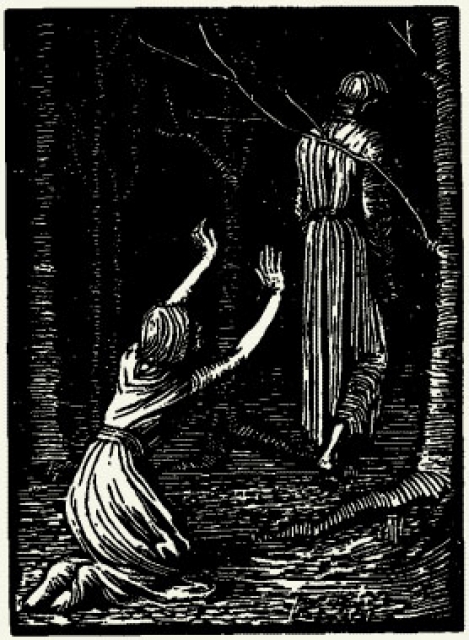 The Child ballad Sweet William's Ghost recounts the story of a ghost returning to beg a woman to free him from his promise to marry her, as he can not, being dead; her refusal would mean his damnation. This reflects a popular British belief that the dead would haunt their lovers if they took up with a new love without some formal release.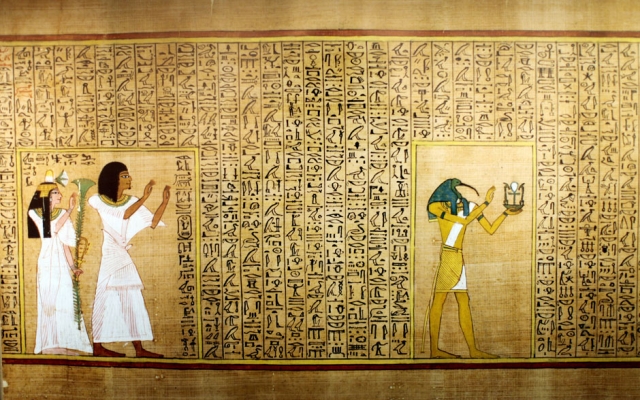 Although the human soul was sometimes symbolically or literally depicted in ancient cultures as a bird or other animal, it was widely held that the soul was an exact reproduction of the body in every feature, even down to clothing the person wore. This is depicted in artwork from various ancient cultures, including such works as the Egyptian Book of the Dead, which shows deceased people in the afterlife appearing much as they did before death, including the style of dress.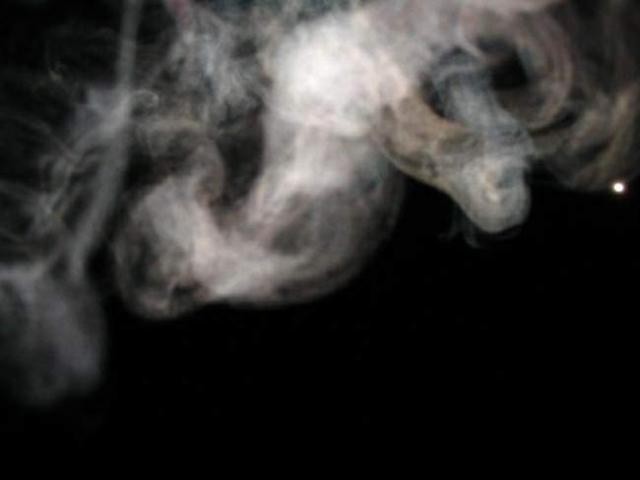 Another widespread belief concerning ghosts is that they were composed of a misty, airy, or subtle material. Anthropologists speculate that this may also stem from early beliefs that ghosts were the person within the person, most noticeable in ancient cultures as a person's breath, which upon exhaling in colder climates appears visibly as a white mist. This belief may have also fostered the metaphorical meaning of "breath" in certain languages, such as the Latin spiritus and the Greek pneuma, which by analogy became extended to mean the soul. In the Bible, God is depicted as animating Adam with a breath. Although the evidence for ghosts is largely anecdotal, the belief in ghosts throughout history has remained widespread and persistent.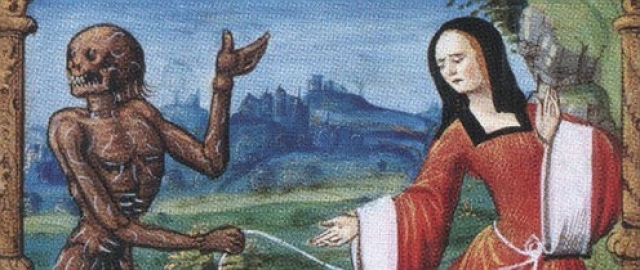 In many historical accounts, ghosts were thought to be deceased persons looking for vengeance, or imprisoned on earth for bad things they did during life. Most cultures have ghost stories in their mythologies. Many stories from the Middle Ages and the Romantic era rely on the macabre and the fantastic, and ghosts are a major theme in literature from those eras.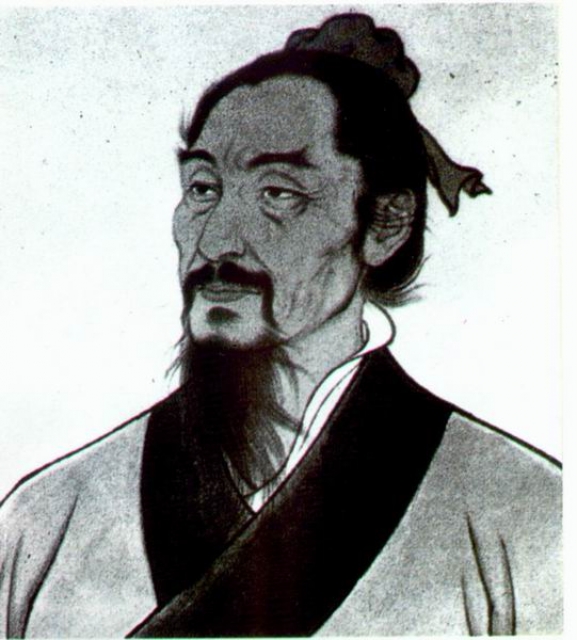 Ghost stories date back to ancient times, and can be found in many different cultures. The Chinese philosopher, Mo Tzu (470-391 BC), is quoted as having said: "The way to find out whether anything exists or not is to depend on the testimony of the ears and eyes of the multitude. If some have heard it or some have seen it then we have to say it exists. If no one has heard it and no one has seen it then we have to say it does not exist. So, then, why not go to some village or some district and inquire? If from antiquity to the present, and since the beginning of man, there are men who have seen the bodies of ghosts and spirits and heard their voices, how can we say that they do not exist? If none have heard them and none have seen them, then how can we say they do? But those who deny the existence of the spirits say: "Many in the world have heard and seen something of ghosts and spirits. Since they vary in testimony, who are to be accepted as really having heard and seen them?" Mo Tzu said: As we are to rely on what many have jointly seen and what many have jointly heard, the case of Tu Po is to be accepted." (Note: King Hsuan (827-783 BC) executed his minister, Tu Po, on false charges even after being warned that Tu Po's ghost would seek revenge. Three years later, according to historical chronicles, Tu Po's ghost shot and killed Hsuan with a bow and arrow before an assembly of feudal lords.)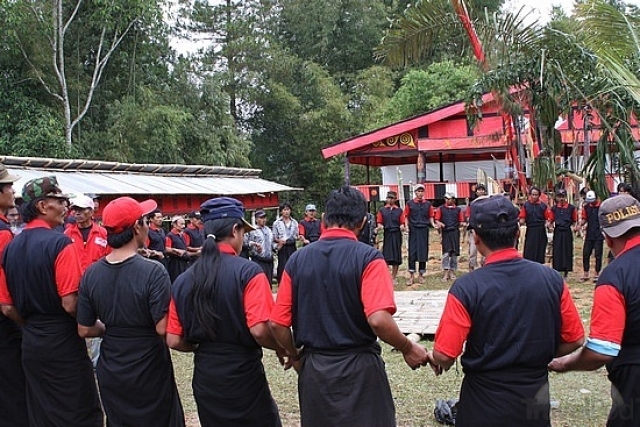 The concept of a ghost, also known as a specter, is based on the ancient idea that a person's spirit exists separately from his or her body, and may continue to exist after that person dies. Because of this idea, many societies began to use funeral rituals as a way of ensuring that the dead person's spirit would not return to "haunt" the living.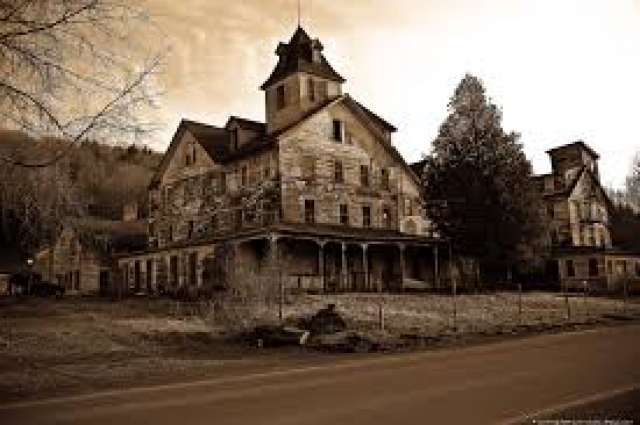 Places that are haunted are usually believed to be associated with some occurrence or emotion in the ghost's past; they are often a former home or the place where he or she died. Aside from actual ghostly apparitions, traditional signs of haunting range from strange noises, lights, odors or breezes to the displacement of objects, bells that ring spontaneously or musical instruments that seem to play on their own.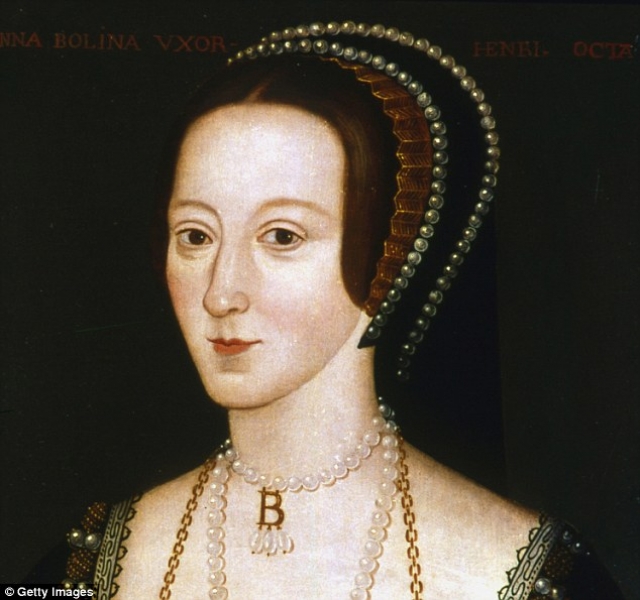 One of the most frequently reported ghost sightings in England dates back to the 16th century. Anne Boleyn, the second wife of King Henry VIII and mother of Queen Elizabeth I, was executed at the Tower of London in May 1536 after being accused of witchcraft, treason, incest and adultery. Sightings of Boleyn's ghost have been reported at the tower as well as in various other locations, including her childhood home, Hever Castle, in Kent.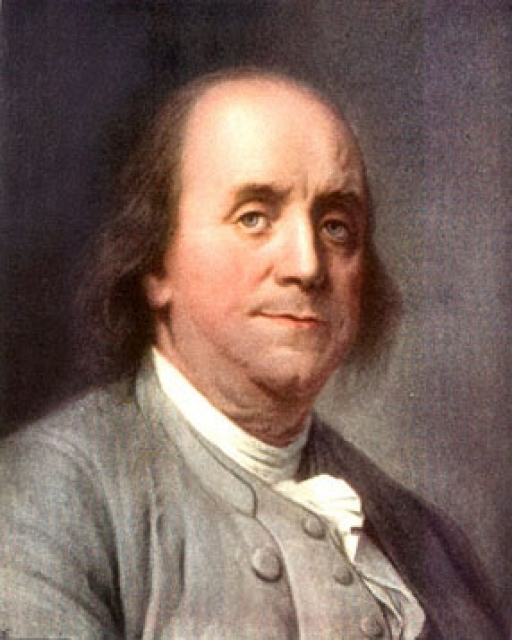 America's own rich tradition of historical ghosts begins with one of its most illustrious founding fathers: Benjamin Franklin. Beginning in the late 19th century, Franklin's ghost was seen near the library of the American Philosophical Society in Philadelphia, Pennsylvania; some reports held that the statue of Franklin in front of the society comes to life and dances in the streets.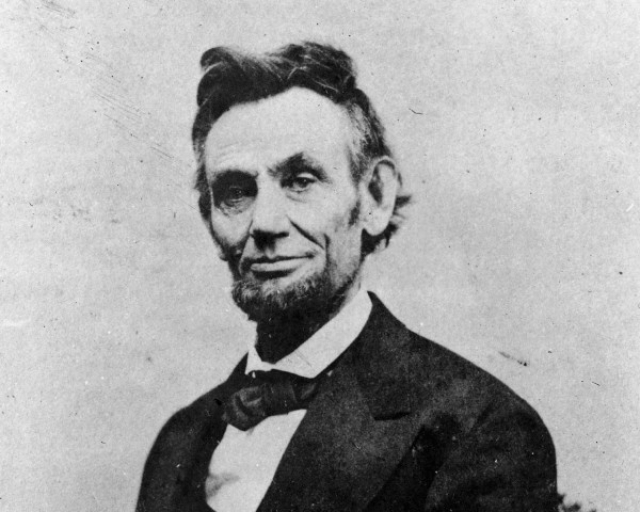 Though many ghost sightings have been reported at the White House in Washington, D.C., over the years, perhaps no political figure has made so frequent an appearance in the afterlife as Abraham Lincoln, the nation's 16th president, who was killed by an assassin's bullet in April 1865. Lincoln, formerly a lawyer and congresseman from Illinois, is said to have been seen wandering near the old Springfield capitol building, as well as his nearby law offices. At the White House, everyone from first ladies to queens to prime ministers have reported seeing the ghost or feeling the presence of Honest Abe--particularly during the administration of Franklin D. Roosevelt, another president who guided the country through a time of great upheaval and war.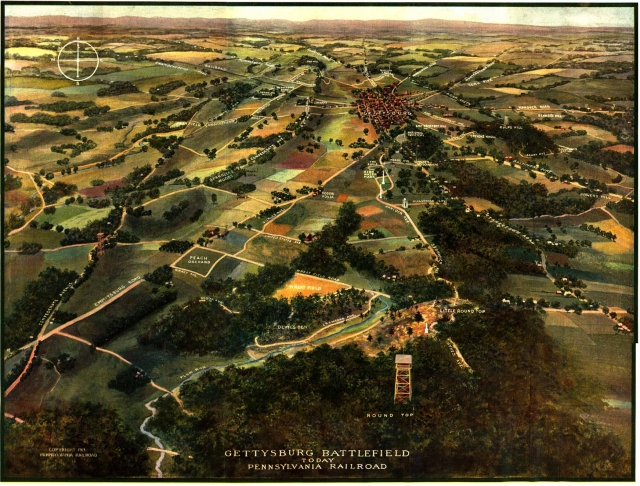 Some locations simply seem to lend themselves to hauntings, perhaps due to the dramatic or grisly events that occurred there in the past. Over the centuries, sightings of spectral armies have been reported on famous battlefields around the world, including important battle sites from the English Civil War in the 17th century, the bloody Civil War battlefield of Gettsyburg and the World War I sites of Gallipoli (near Turkey) and the Somme (northern France).
Another particularly active center for paranormal activity is the HMS Queen Mary, a cruise ship built in 1936 for the Cunard-White Star Line. After serving in the British Royal Navy in World War II, the 81,000-ton ship retired in Long Beach, California in 1967; the plan was to turn it into a floating luxury hotel and resort. Since then, the Queen Mary has become notorious for its spectral presences, with more than 50 ghosts reported over the years. The ship's last chief engineer, John Smith, reported hearing unexplained sounds and voices from the area near the ship's bow, in almost the same location as a doomed British aircraft cruiser, the Coracoa, had pierced a hole when it sank after an accidental wartime crash that killed more than 300 sailors aboard. Smith also claimed to have encountered the ghost of Winston Churchill--or at least his spectral cigar smoke--n the prime minister's old stateroom aboard the ship. Many visitors to the Queen Mary have reported seeing a phantom crewmember in blue overalls walking the decks. Around the ship's swimming pool, reports have been made of mysterious splashes and ghostly women in old fashioned bathing suits or dresses, along with trails of wet footsteps appearing long after the pool had been drained.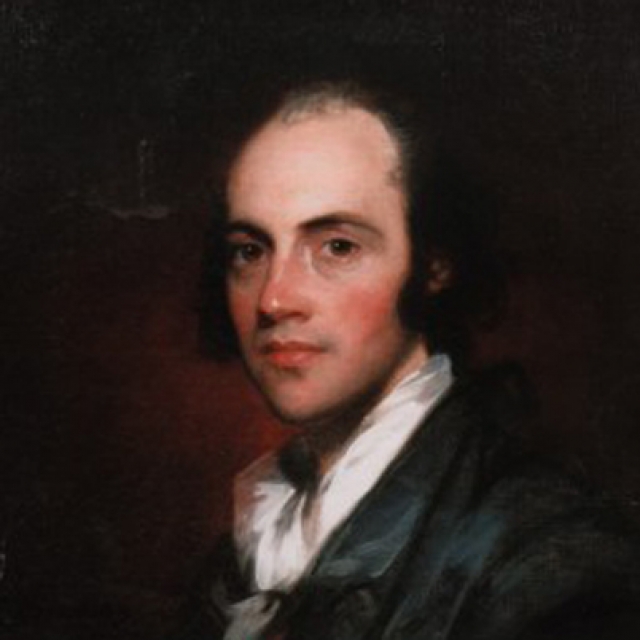 Perhaps the most famous New York ghost is that of Aaron Burr, who served as vice president under Thomas Jefferson but is best known for killing Alexander Hamilton in a duel in 1804. Burr's ghost is said to roam the streets of his old neighborhood (also the West Village). Burr's spectral activity is focused particularly on one restaurant, One if By Land, Two if By Sea, which is located in a Barrow Street building that was once Burr's carriage house.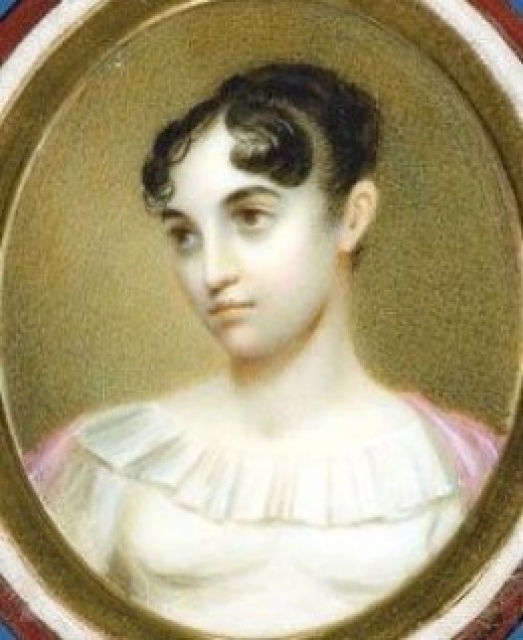 On December 31, 1812, the beautiful and vivacious Theodosia Burr, wife of wealthy Governor Joseph Alston of South Carolina, left her husband's plantation and sailed north on the Patriot to visit her beloved father, the famous Aaron Burr, in New York City. In early January the vessel was accosted off Cape Hatteras by ships of Great Britain, then at war with the United States, but was permitted to proceed on its journey. The Patriot was never seen again nor, with any certainty, was Theodosia. An angry storm that very night swept the coast of North Carolina. Some say that during the gale pirates boarded the Patriot, removed all valuables, forced passengers and crew to walk the plank, then sank the ship. But legend persists that Theodosia survived, that she was cast ashore in a small boat onto the Outer Banks, bereft of all possessions except a portrait of herself, and that, with her sanity completely gone, she was thereafter cared for by a Banker fisherman and his wife. The years went by. In 1869 the strange woman became ill, and a doctor from Elizabeth City was called in to attend her. He did what he could, but it was clear that she had not long to live. As he was leaving the sick room, the poor fisherman's wife told the doctor that, as she had no money, he would have to choose something from the house for his pay. When he replied that he would like to have the handsome portrait hanging on the wall, the afflicted old woman sprang from her bed. "It is mine! You shall not have it! I am on my way to visit my father in New York, and I am taking this picture of his darling Theodosia!" With that, she grabbed the canvas, rushed through the door, ran down the surf, and walked into the ocean.. The next day, the portrait washed up on the beach. It is fact, not legend, that the doctor took the picture from Nags Head to his home in Elizabeth City, that a descendent sold it an art dealer who in turn sold it to a member of the Burr family, and that it exists today.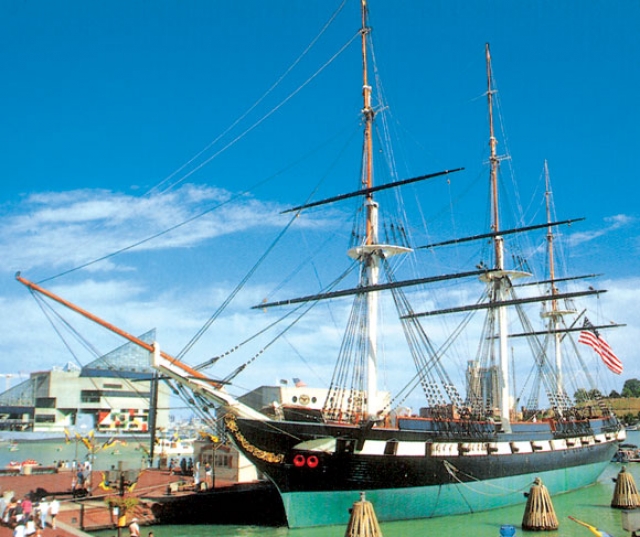 Sitting proudly at rest in Baltimore Harbor, the USS Constellation emits an aura of peace of and security. Where once men died under the hail of grapeshot, children now walk. During her 175-year history, much blood has flowed over her wooden beams. So what or who, among the countless who have met death on her deck, was the ghostly apparition that was photographed in the forecastle in 1955? Lt. Cmdr. Allen Ross Brougham, USN, the man who snapped the photo, believes it is a captain returning to inspect his ship. Hans Holzer, a professional ghost hunter and author, says it could be any one of three spirits "haunting the old ship." To a Catholic priest who came face to face with the ghost, it is an old salt, unwilling to leave the beloved sea. Legends of ghosts and other strange occurrences have long been told about the United States Navy's first ship. But the first indication that they were more than the reminiscences of old sea dogs came at 8 bells on a cold December night in 1955. Commander Brougham had his camera set. Waiting patiently, he allegedly caught the ghost forever on film. At 11:59:47 P.M., to be exact, the Navy officer "detected a faint scent in the air-a certain something not unlike gunpowder." Then before him, he said, appeared a "phosphorescently glowing, translucent ectoplasmic manifestation of a late Eighteenth Century or early Nineteenth Century sailor, complete with gold stripe trouser, cocked hat and sword." He barely had time to snap the shutter before the eerie figure vanished, he said. A few years later, repairmen heard strange moans and cries coming from below the decks, but every time they went to investigate they found nothing. In Hans Holzer's book, Portal to the Past, reference is made to the experience of a Catholic priest who visited the Constellation in 1964. When the priest arrived, there was no member of the Maryland Naval Militia to take him aboard for a tour. So he went below by himself. While wandering beneath the deck, he said, he was startled by an old sailor who volunteered much information about history of the ship and the proper names for the equipment. After thanking his guide, the priest went above deck where he met several of the regular tour guides. He congratulated them for having such a knowledgeable man as the one who led him around. The real guides were horrified. "We have no one below," they protested. In haste, the guides and the priest rushed down the narrow stairway, but the old guide had vanished into the air. Sybil Leek, the famous English witch, once paid a visit to the stately ship. She claimed she picked up vibrations from three spirits; a captain, a sailor and an apprentice seaman, who had all died violently. Which one of these denizens of the spirit world was the one photographed, if any, is unknown.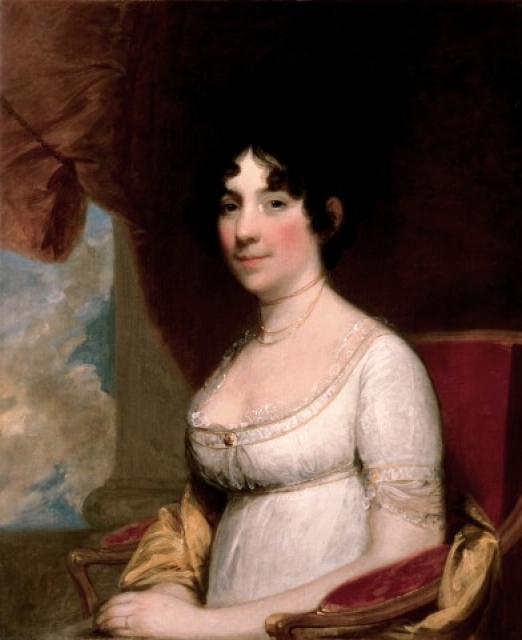 Dorothy "Dolley" Madison was the wife of James Madison, the fourth president of the United States. She is known as the woman who turned the new nation's capital at Washington, D. C. from a dull swamp into a high-society social scene. Dolley served as the official White House hostess while her husband served as Secretary of State. Dorothea Paine "Dolley" Madison was one of the most popular first ladies to have presided in the White House. She was born in 1768 and became the wife and the young widow of John Todd, a Quaker lawyer of Philadelphia. 1794, at the age of twenty-six, she married James Madison, who became, in 1809, fourth president of the United States. Dolley's wit and charm and her ability to remember faces endeared her to everyone. But she never liked to be crossed, as the legend of her ghost bears out. When the second Mrs. Woodrow Wilson occupied the White House, she ordered gardeners to dig up the familiar Rose Garden. They never turned a spade. Dolley Madison had planned and built the garden! Her ghost arrived in all her nineteenth century to upbraid the workmen for what they were about to do. The men fled. Not a flower was disturbed and Dolley's garden continues to bloom today as it has for nearly two centuries.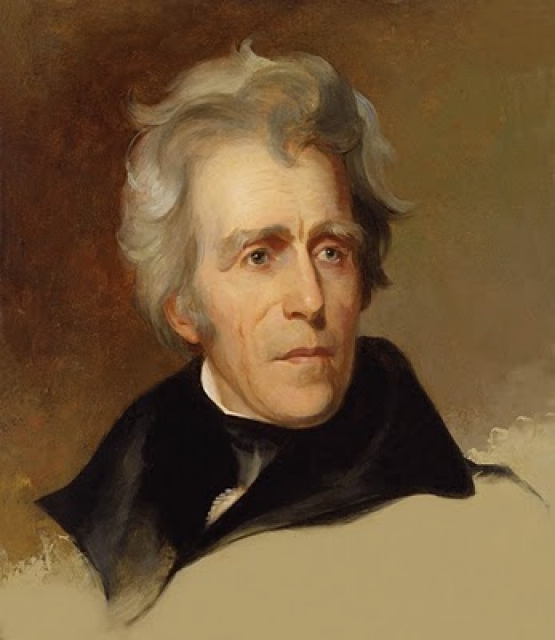 The Rose Room is believed to be one of the most haunted spots in the White House. It contains Andrew Jackson's bed, and if we are to believe testimony of those who have felt his presence, "Old Hickory" himself still dwells in his former bed chamber. And well he might. In 1824 Jackson ran for president against John Quincy Adams and two other candidates, garnering the most popular and electoral votes, but not a clear majority; the election was decided by the House of Representatives, which chose Adams. In 1828 Jackson finally won the presidency, but he never forgot nor forgave his enemies. Bitterly resentful over his earlier defeat, he removed two thousand former office-holders, replacing them with his own appointments. Twenty years after Jackson's death, Mary Todd Lincoln, a devout believer in the spirit world, told friends that she'd heard him stomping through the White House corridors and swearing. Still settling old scores?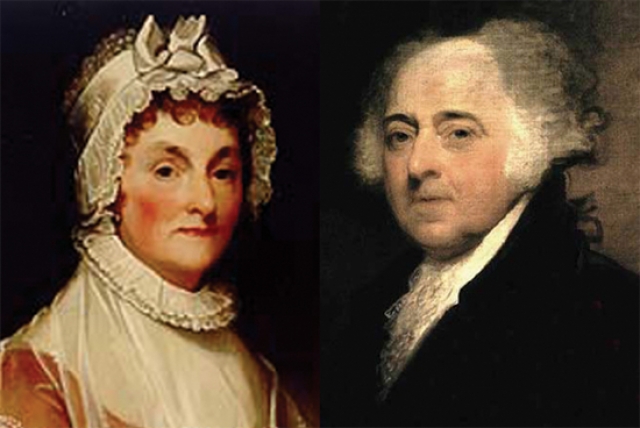 President John Adams and his wife, Abigail, were the first occupants of the White House. During Adams' presidency (1797-1801), the capital moved from Philadelphia to Washington, a struggling hamlet built mostly in a swamp. Pennsylvania Avenue was unpaved, and frequent rains turned it into a quagmire. Although the White House itself was only half finished, Mrs. Adams cheerfully tolerated the noise and confusion of workmen coming and going. She was as fond of pomp and ceremony as Martha Washington had been, and, in spite of the inconveniences, held memorable receptions and dinner parties. Indeed, her invitations were highly coveted. But one immediate problem presented itself-where to hang the family wash. The White House was inadequately heated, and a number of rooms were cold and damp. Mrs. Adams finally decided that the East Room was the warmest and driest place in her august home, and that's where the clothesline was strung. The first lady has never forgotten. The ghost of Abigail Adams is seen hurrying toward the East Room, with arms out stretched at if carrying a load of laundry. She can be recognized by the cap and lace shawl she favored in life. Although Abigail Adams is the "oldest" ghost ever to have been encountered at the White House, she is by no means the only former occupant to occasionally wander its halls and great rooms. The home of the American chief executive has been the site of so much intense life it seems only appropriate that from within its walls come stories and legends of presidents and first ladies who linger...after life.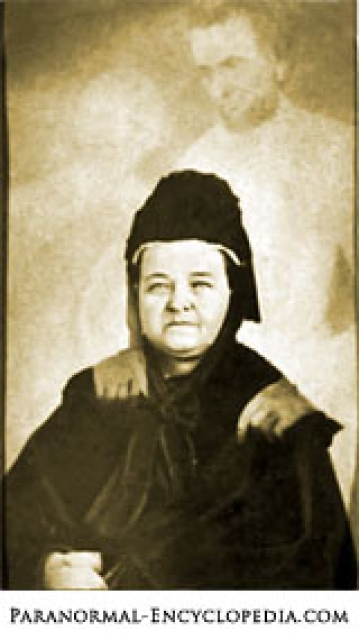 In 1861, Boston engraver, William Mumler took his own photograph only to discover the image of a dead cousin in the photograph with him. A leading photographer, William Black subsequently investigated his photographs and declared them to be authentic in nature. Mumler was able to produce several more photographs with ghostly images of individuals, some recognizable as dead relatives and others as unknown people. One of Mumler's most famous works is the photograph of Mary Todd Lincoln with the ghost of her husband Abraham Lincoln. Despite enjoying some popularity at the time, these photos are now generally considered fakes.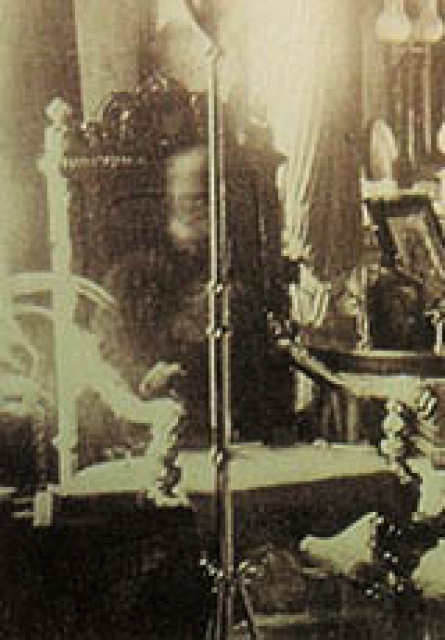 In 1891, one of the best-known ghost photos of all time was taken by Sybell Corbett at Combermere Abbey in Cheshire, England. The photo was of a library room, taken with an exposure of one hour. Although the room was apparently unoccupied the entire time, the resulting photo clearly showed a man sitting in a chair. The man was identified by a relative as Lord Combermere, who had died in an accident five days earlier.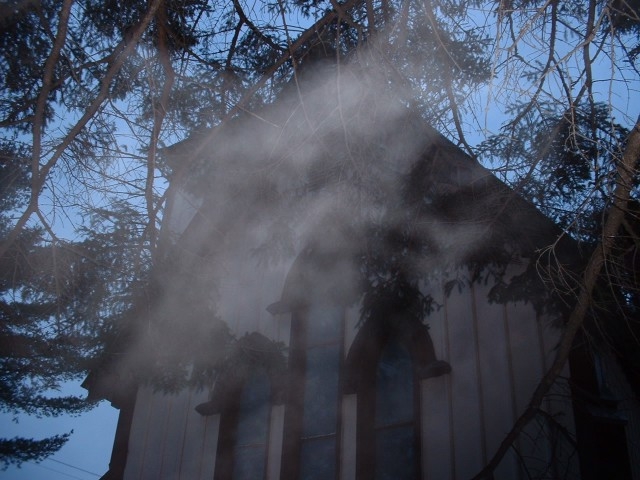 Skeptics attribute hauntings to a number of ordinary physical explanations that range from air pressure changes that cause doors to slam to super-sensitive peripheral vision that they attribute to sightings of ghosts. Yet skepticism aside, according to a 2005 Gallup Poll, about 32% of Americans believe in the existence of Ghosts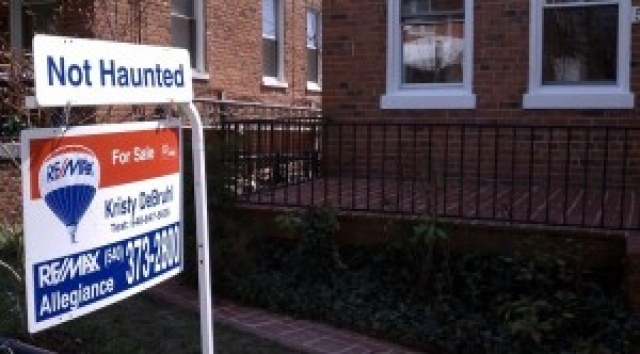 Although skeptics decry hauntings as hallucinations or outright hoaxes, many areas have legislation that specifically addresses hauntings. For instance, in several American states, a real estate agent or homeowner must disclose incidences of paranormal activity or an occurrence of death in a home that is for sale.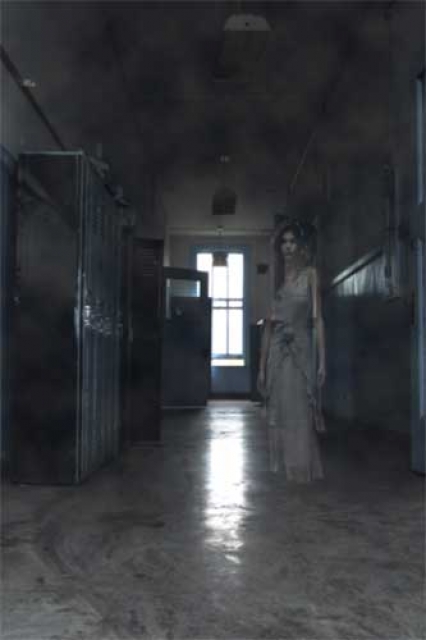 Intelligent hauntings involve a ghostly presence, a sentient spirit that interacts with its human counterparts such as the ghosts in Dickens's A Christmas Carol, ghosts Alan and Barbara in the movie Beetlejuice, or Sam Wheat in the movie Ghost- all departed souls who continue to interact with the living as if caught between this world and the next.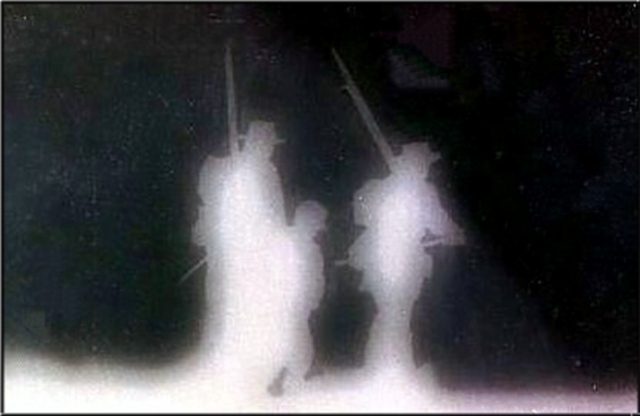 Also called "imprint" or "energy" hauntings, parapsychologists believe that residual hauntings are the product of stored energy from spirits or events, caught within their earthly environment and replayed like a video in a never-ending loop. Footsteps continually ascending the same flight of stairs or spirits seemingly caught in a time warp where they must continually repeat an event from their lives.